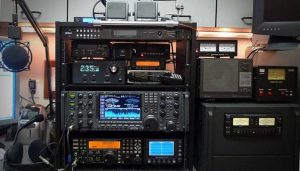 Good article!
I remember cruising around some of the blogs I frequent last year I believe and ran into one YouTube channel from a guy who said he refused to get his HAM license for anything. I can't swear by it, but I think I remember who he was, but that isn't important. In this video he proceeded to show how you could look up any Ham radio license holders address from several different websites. He did this in response to someone who left very incendiary comments on his blog if memory serves and used this as a lesson in both OPSEC and how it's bad for the government to have your name on any lists
[adrotate group="13″]
full article: Bio Prepper | Should you get a Ham Radio License or Hide from the Government?